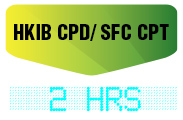 Open banking is gathering momentum globally fueled by regulations like the UK's CMA Open Banking and the EU's P2D2. In Hong Kong, it is one of the seven smart banking initiatives announced by the HKMA in 2017.

By mandating banks to make their customers' financial information accessible to third parties via open APIs, open banking not only fundamentally changes how banks deal with customers' data but also potentially changes the way banking services are provided. The whole motivation behind it is to bring more competition, transparency, and innovation to banking services to keep up with the global development.

The Hong Kong framework takes a four-phase approach to implement various open API functions with the goal to build a healthy open API ecosystem to ensure fast adoption and security. Although HKMA's timetable is to have all banks to comply with static data by the end of this year and actual transactions enabled by the end of 2020, banks are looking to act quickly to explore how they could collaborate with third parties and Fintech firms to come up with innovative financial products and services, in order to remain competitive.

This event will look at the evolution of API and discuss its impacts on both business model and technology platform. Our guest speakers will share insights on the experience of UK/Europe and identify practices that can be applied in Hong Kong. By bringing in representatives from the core players within the open API ecosystem, the event will discuss the major concerns (such as security, data privacy etc.) as well as new collaboration opportunities. We will also look at some upcoming projects and discuss implementation issues in Phase 2 and beyond.

Rundown:
Welcome Speech
Presentation 1: Insights from a practitioner: what can we learn from the Open Banking experience in UK/Europe?
Panel discussion: How the industry can capitalize on the potential benefits of open banking
Presentation 2: Takeaway from phase 1 implementation & getting ready for phase 2 and beyond of the Open API journey
Bharat BHUSHAN
CTO, Banking and Financial Markets
IBM UK
Barry CHAN
Partner
Financial Services Sector
IBM Global Business Services

Angus CHOI
Chief Executive Officer
Joint Electronic Teller Services Limited
Jame DIBIASIO
Co-founder & Editor
DigFin Group
Patrick LAM
DIGITAL CIO Asia Pacific
HSBC Digital Solutions
Manson MA
Business Solution and Big Data Manager
OpenRice.com
Alister MUSGRAVE
Country Manager and Founder
MoneyHero.com.hk
Speakers are listed in alphabetical order of their last name.
Who Should Attend?

Senior Executives and Board Members, Business and Technology heads from Banks, Third Party Providers (TSPs), Fintech firms.
Date:

20 February 2019 (Wednesday)

Time:

9:30am - 2:00pm

Venue:

The Hong Kong Bankers Club
(43rd-44th Floor Gloucester Tower, The Landmark, Hong Kong)

Dress Code:

Business attire
Registration is FREE, but subject to approval. Priority will be given to HKIB Professional Members with relevant job scopes. Please register online or RSVP by sending an email to dada.yau@plus-concepts.com. We will process the registration and inform you by email should the registration is successful.
Enquiries: Ms Dada YAU, Tel: (852) 3983 2308, email: dada.yau@plus-concepts.com